Wee trip to Inverewe Gardens
We took an impromptu trip to visit NTS Inverewe Gardens on the west coast.
I cannot recommend visiting there enough. We've visited a few times and every time the flora are magnificent. Depending on what time of year you'll see different plants in flower or fruit.
I couldn't help but take some photos to share with folk.
Lupins in the walled garden.
Art piece
The walled garden was incredible. So many varieties of plants and flowers. The colours of the plants in flower were lovely and I'm looking forward to heading back later on to see what else is blooming.
Inverewe House.
Inverewe House was closed to visitors for our visit this time. We've previously had a look around, it's a gorgeous building inside, looking and sounding like it would have around a hundred years ago.
Large rhododendron with papery red bark.
Rhododendron behind a white-flowered bush.
White flowers close-up.
Looking out over the bay to Poll Iù.
Old tyre and lobster creel
Close-up of a flower
Cut-peat path
Sea of bloom.
The variety of flowers in the extended garden was incredible. So many rhododrendra were in bloom. Azaleas too, though I didn't get many photos of them. The trees grow tall in to the sky, leaving an airy yet enclosed ground area to walk around in. Their variety, too, is great and some with fascinating colouration and textures.
A coconut scented view out across to An t-Eilean Sgitheanach from Gairloch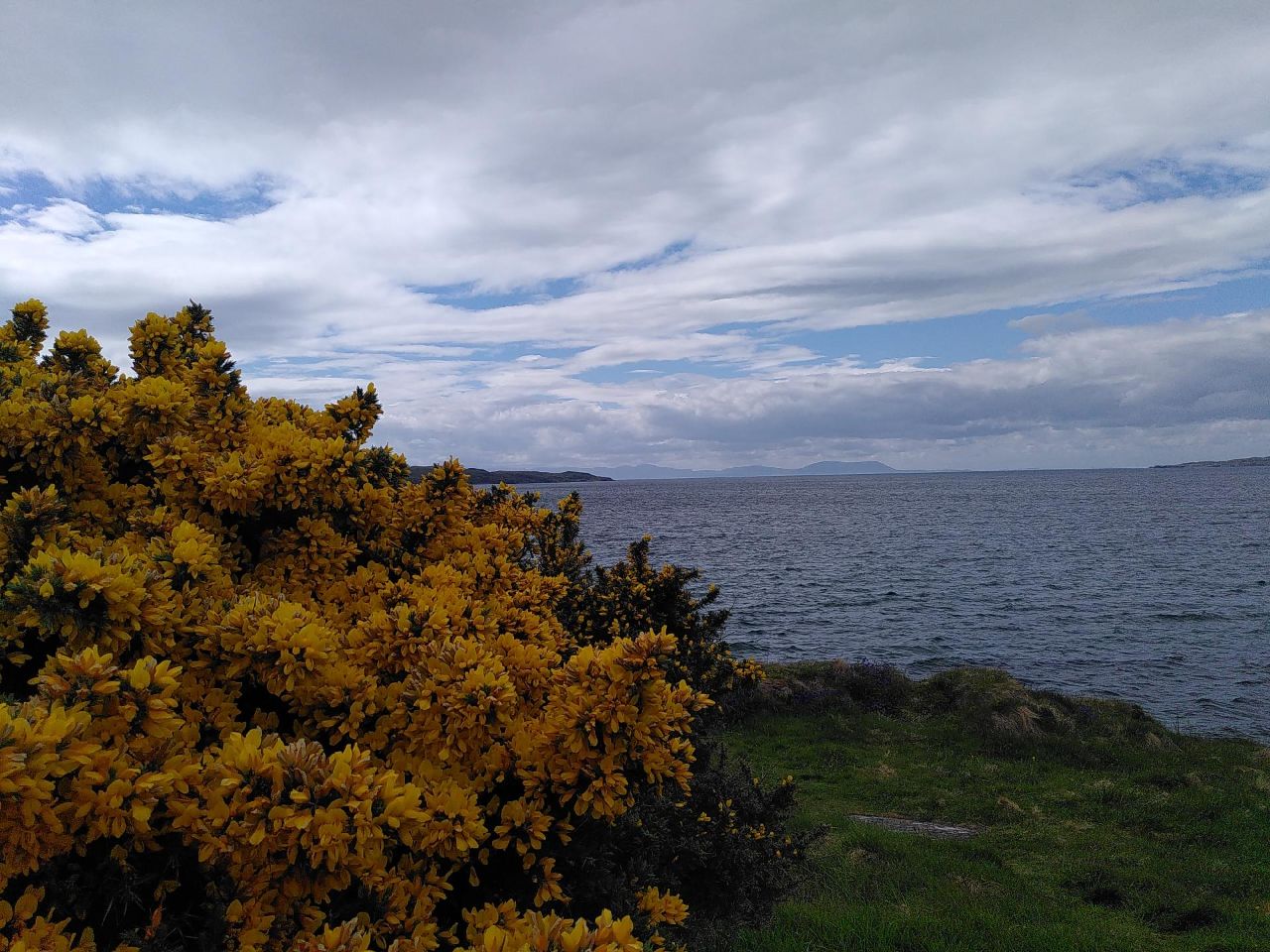 We stopped for a wander through Gairloch on our way home for a walk along the shore.
~~~ #scotland #inverewe #flowers #trees #highland #NTS #photography #photoblog #tourism #alttext